A banner day for me, I showered twice. When I woke up, I sort of forgot that I'd be having a horseback riding lesson, so I showered then and had to again later. For both showers I used the Shampoo and Conditioner, but I only used the Creme after the first shower.
Also of note is that while drugstore.com is usually cheap, I got these products for $10 less (each-so $30 total!) from the spa at Ballantyne.
Bumble and Bumble Curl Conscious Creme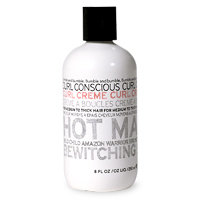 pictured is the medium to thick hair version, I used fine to medium
This has some very tedious directions, involving separating hair into tiny sections and sinding each section around a finger up to the scalp, and then pressing the would section against the head. I'd say it took 20 minutes or so, a lot longer then I care to spend on my hair. It made my hair less curly than usual, and quite weighed down. I used the suggested amount, and in most cases I have to use more because my hair is getting faily long. I'll try this one more time, scrunching it and then leaving it be, and see how that goes. When I got home, James said he liked my hair, and that it looked straighter than usual. I'll take the compliment, but I won't use a "curly hair" product that makes my hair straighter.
Bumble and Bumble Curl Conscious Shampoo and Conditioner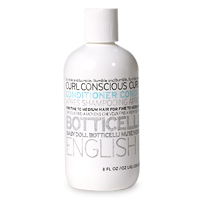 My second hairdo of the day has been much more successful. My hair feels very soft and has just the right amount of curl to it. It's never shiny, and there's been no change on that front, but I do have a lot more volume than usual, which is very unusual. Almost always, my roots are completely flat, and my hair doesn't start to have body until it's a couple inches from the scalp. Even products designed to imbue volume have never done so before, so I'm happy about that. Still, it's hard to tell how good a shampoo and conditioner are from the first few uses, so if things go downhill, I'll reupdate. Otherwise, I might buy this again.